Top 5 Cocoa Beach Accommodations for Rocket Viewing
Rocket launches have long captivated the imaginations of people worldwide, symbolizing humanity's pursuit of knowledge and exploration beyond our planet's boundaries. The sheer power, grace, and precision involved in these launches leave spectators in awe. If you're seeking an unforgettable experience, look no further than Cocoa Beach, a coastal gem known for its proximity to space launch sites. In this article, we'll delve into the best Cocoa Beach hotels that offer the perfect vantage point for witnessing rocket launches up close.
The Appeal of Rocket Launches
Rocket launches have an undeniable allure that draws people from all walks of life. They epitomize the boundless ambition of scientists, engineers, and astronauts who push the boundaries of human achievement. Watching a rocket ascend into the sky, propelled by a fiery plume, evokes a sense of wonder and reminds us of the vastness and potential of the universe. Coco Beach, located along Florida's Space Coast, is a prime destination for experiencing the awe-inspiring spectacle of rocket launches firsthand.
Cocoa Beach: The Perfect Destination for Rocket Enthusiasts
Nestled on Florida's eastern coast, Cocoa Beach enjoys a strategic location near several renowned space launch sites. The most notable among them is the Kennedy Space Center, a hub of space exploration and home to historic launches that have shaped our understanding of the cosmos. Cocoa Beach's proximity to these sites offers rocket enthusiasts an unparalleled opportunity to witness launches from close quarters. To make the most of your experience, choosing the right hotel is essential.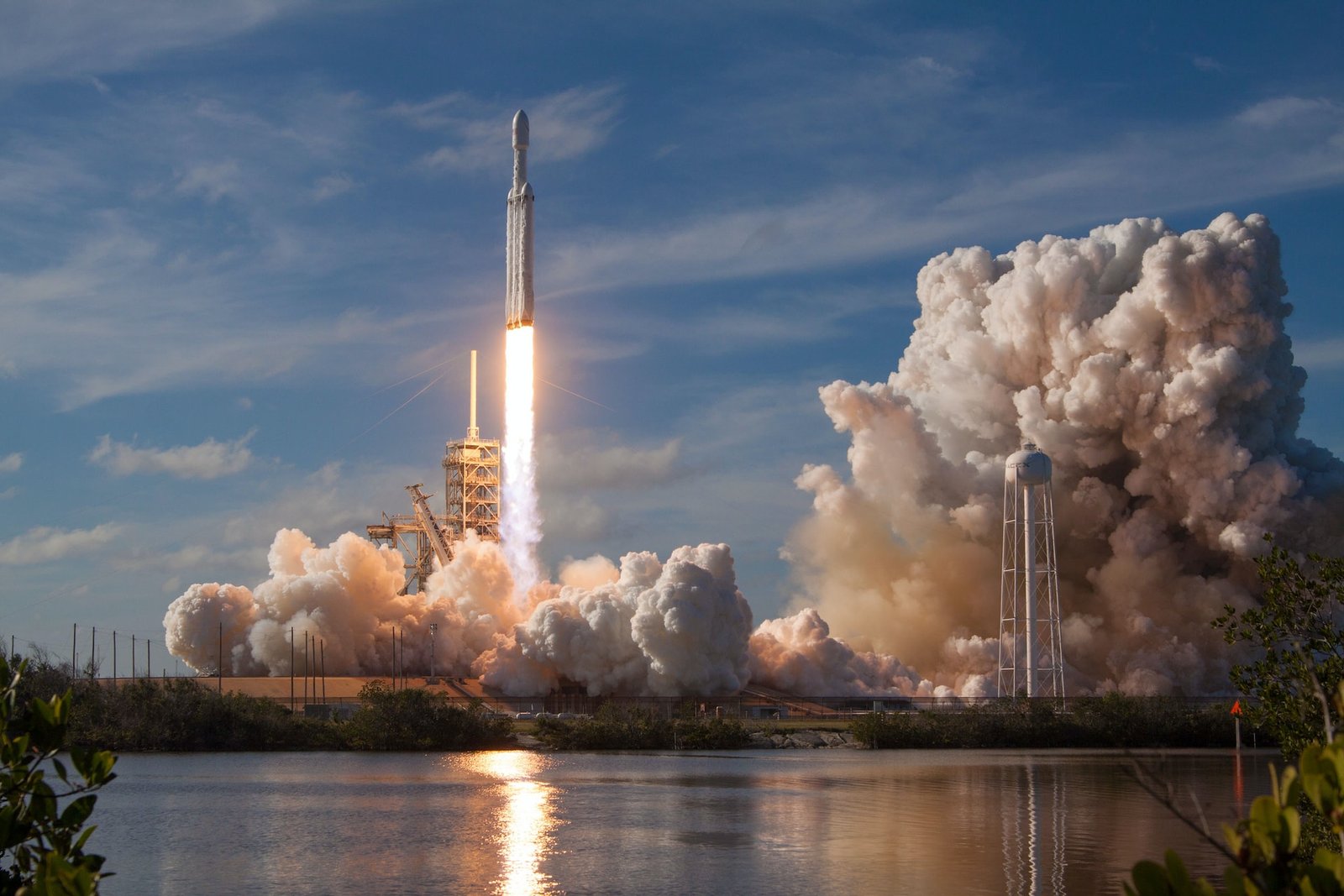 ---
Top 5 Hotels in Cocoa Beach for Rocket Launches
When selecting a hotel in Cocoa Beach for rocket launches, certain factors come into play. Proximity to the launch sites, amenities, and comfortable accommodations are key considerations. Here are some top hotels that cater to rocket enthusiasts:
Holiday Inn Club Vacations Cape Canaveral Beach Resort
Situated in nearby Cape Canaveral, this upscale resort offers a range of amenities and activities. Guests can enjoy spacious rooms with ocean views, multiple dining options, a fitness center, and a lagoon-style pool. This hotels prime location provides easy access to both Coco Beach and Kennedy Space Center.
Excellent views of the launch pads.
Closest hotel to the action.
Lots to do on property.
---
Cape Winds Resort – Oceanfront
As the name suggests, this hotel sits right on the oceanfront, offering stunning views of the Atlantic Ocean. With comfortable rooms, beach access, multiple dining options, and a pool overlooking the beach, Cape Winds Resort is a popular choice for both leisure and business travelers.
Excellent views of the launch pads.
Set up tripod on beach or balcony for epic photos.
Oceanfront beach access.
---
Shorewood
Shorewood in Cape Canaveral /Cocoa Beach. This modern beachfront hotel, provides a comfortable and convenient stay for visitors. Featuring spacious rooms, a pool, a playground, and this property is located near attractions such as Cape Canaveral Beach. The hotel has free WiFi throughout the property.
Excellent views of the launch pads.
North tower rooms have best views.
Very close to the launch pads.
Oceanfront with beach access.
---
Hampton Inn & Suites Cape Canaveral
Offering a combination of affordability and quality, Hampton Inn is a highly rated option for travelers, sitting at a 9.0 on Booking.com. With clean and comfortable rooms, complimentary breakfast, a pool, and fitness center, it provides a fantastic value for guests.
Close to the Action
Lots of open area for tripod setup.
North Tower rooms have best views of launch pads.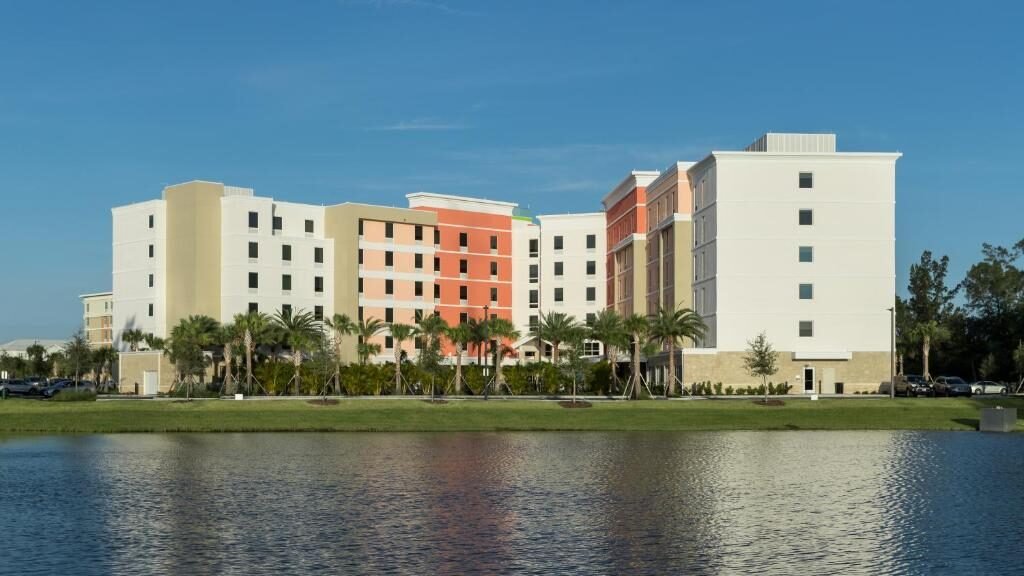 ---
Best Rocket Views For RVs and Campers
Jetty Park Campground
Jetty Park Campground is a remarkable coastal retreat that attracts visitors from all corners of the globe, seeking a truly unparalleled experience. Nestled along the pristine shores of the Atlantic Ocean within the picturesque Port Canaveral, this campground offers a setting that is both idyllic and extraordinary. It's not uncommon for guests to be treated to an array of captivating sights, including:
Majestic cruise ships gracefully arriving and departing, painting the horizon with their grandeur.
Submarines making their entrance or bidding farewell, adding an air of mystery and intrigue to the surroundings.
Spectacular rocket launches from the renowned Canaveral Air Force Station, igniting the sky with thrilling bursts of energy and ambition.
An abundance of mesmerizing wildlife and marine life, enchanting visitors with their natural beauty and grace.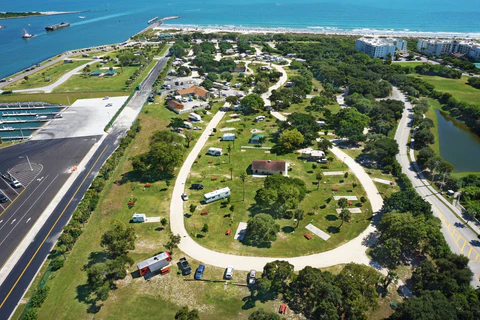 These accommodations have consistently received positive reviews from visitors, highlighting their excellent service, comfortable accommodations, and convenient locations. Whether you're seeking luxury, oceanfront views, or a budget-friendly option, Cocoa Beach and Cape Canaveral have a hotel or RV park to suit your preferences and make your stay truly enjoyable.
Tips for Maximizing Your Rocket Launch Experience
To enhance your rocket launch experience in Cocoa Beach, keep these tips in mind:
Research launch schedules: Stay updated on upcoming launches and plan your visit accordingly. Launch schedules are readily available online, allowing you to align your stay with the launch of your choice.
Explore Coco Beach: While in Cocoa Beach, take the time to explore its other attractions. From pristine beaches and water sports to nature reserves and vibrant dining options, Cocoa Beach offers a diverse range of experiences to complement your rocket launch adventure.
Capture the moment: Don't forget to bring your camera or smartphone to document the awe-inspiring spectacle. Experiment with different camera settings and techniques to capture stunning photos and videos of rocket launches.
The Future of Space Tourism and Cocoa Beach
As space tourism gains momentum, Cocoa Beach is poised to become an even more sought-after destination for rocket enthusiasts. With companies like SpaceX leading the charge, the frequency of rocket launches is likely to increase in the coming years. This surge in activity will undoubtedly have a profound impact on the local hotel industry, prompting further investment in accommodations tailored to the needs of space tourists.
Witness Rocket Launches in Cocoa Beach and Cape Canaveral
Cocoa Beach stands as an extraordinary location for witnessing rocket launches, with its close proximity to space launch sites and an array of exceptional hotels catering to rocket enthusiasts. So, pack your bags, prepare your camera, and get ready to be mesmerized as you witness the power and beauty of a rocket launch from the shores of Cocoa Beach.