Best Things to do in Tampa Bay, Florida
As Florida's third largest city, Tampa is a cultural melting pot with a rich history and a vibrant modern scene. From the thrill of roller coasters to the tranquility of aquariums, Tampa offers a diverse range of activities to cater to every taste. Whether you are a solo adventurer, a family, or a group of friends, you will find something captivating in this city. Here's your ultimate guide to exploring Tampa, Florida.
1. Unleash the Adventurer Within You at Busch Gardens Tampa Bay
Whether you're a thrill-seeker or a lover of wildlife, Busch Gardens Tampa Bay should top your list of places to visit. This African-themed park covers 335 acres, featuring a combination of thrilling roller coasters, live shows, and one of the largest zoos in North America.
One of the standout attractions at Busch Gardens is the Serengeti Safari, a unique experience where guests can hand-feed giraffes while learning about African wildlife from knowledgeable guides. Other popular rides include Cheetah Hunt, a multi-launch coaster that mimics the speed and agility of the world's fastest land animal, and Falcon's Fury, a freestanding drop tower that's not for the faint-hearted.
2. Dive into the Underwater World at the Florida Aquarium
Located in downtown Tampa, the Florida Aquarium offers an immersive look into the world beneath the waves. This top-tier aquarium is home to over 7,000 aquatic and terrestrial animals, ranging from colorful tropical fish to large sharks and playful river otters.
Touch tanks, interactive exhibits, and daily animal encounters offer hands-on experiences that kids and adults alike will enjoy. The outdoor Splash Pad is a popular spot for families to cool down, while the Wild Dolphin Cruise offers the opportunity to see dolphins in their natural Tampa Bay habitat. Be sure to check the daily schedule for animal presentations, feeding times, and dive shows.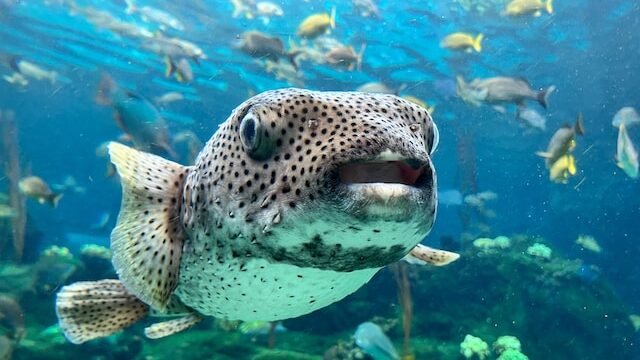 3. Step Back in Time at Ybor City
Ybor City, Tampa's historic Latin Quarter, is a testament to the city's multi-cultural roots. Known for its vintage charm, Ybor City is famous for its early 20th-century cigar factories, some of which still produce hand-rolled cigars today.
The Ybor City State Museum offers a glimpse into the neighborhood's history, with exhibits detailing the lives of early immigrants and the importance of the cigar industry. In addition, the Columbia Restaurant, Florida's oldest restaurant, offers traditional Spanish and Cuban cuisine in a historic setting.
When the sun goes down, Ybor City transforms into one of Tampa's hottest nightlife spots, with numerous clubs, bars, and live music venues. Don't forget to enjoy the unique experience of a traditional Flamenco show at one of the local restaurants.
4. Enjoy a Leisurely Stroll on the Tampa Riverwalk
The Tampa Riverwalk is a scenic 2.6-mile trail running alongside the Hillsborough River and Garrison Channel. It connects several of Tampa's downtown attractions, including the Tampa Museum of Art, Glazer Children's Museum, and Curtis Hixon Waterfront Park.
The Riverwalk is perfect for a leisurely stroll, bike ride, or even a jog, with plenty of spots to rest and enjoy the beautiful view of the river. Along the way, you'll find public art installations, historical markers, and plenty of restaurants and bars for refreshment. Consider taking a water taxi or renting a bike for a different perspective on this scenic trail.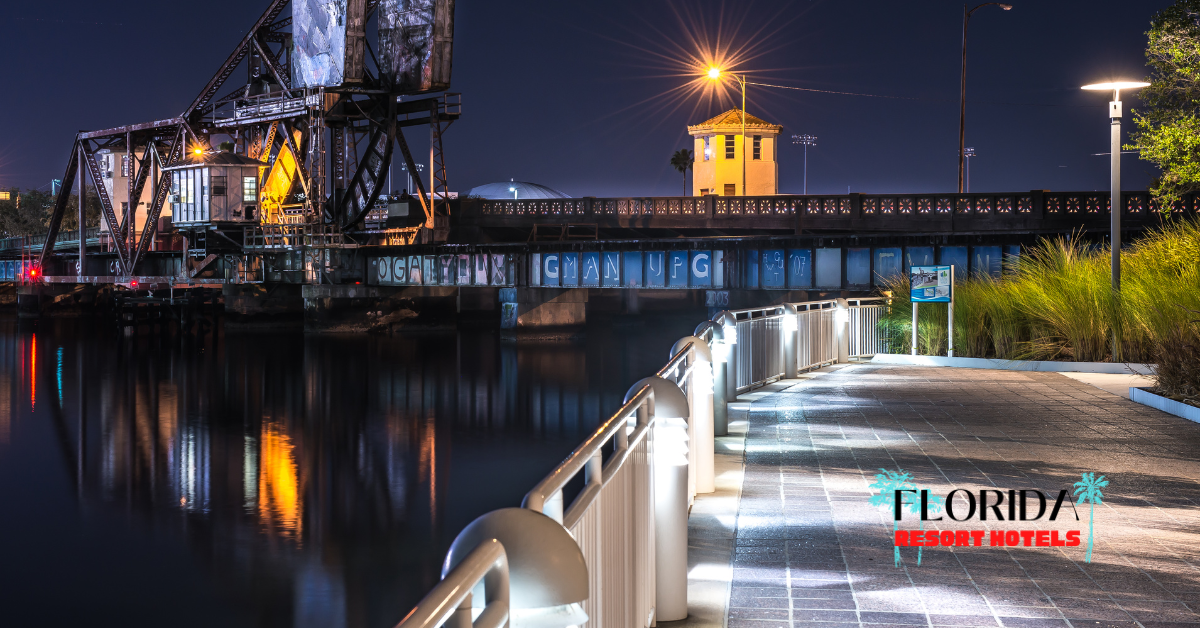 5. Expand Your Knowledge at the Museum of Science & Industry (MOSI)
Tampa's Museum of Science & Industry is a treasure trove of interactive exhibits designed to make science fun and accessible for all ages. Highlights include a planetarium, a butterfly garden, and an exhibit on the future of 3D printing.
Their exhibit, "I Wonder", encourages questions about the natural and physical world around us. Visitors can interact with a tornado, lie on a bed of nails, or watch a star show in the Saunders Planetarium. For those visiting with young children, the Kids in Charge! area offers a range of hands-on activities designed to help kids learn about science through play.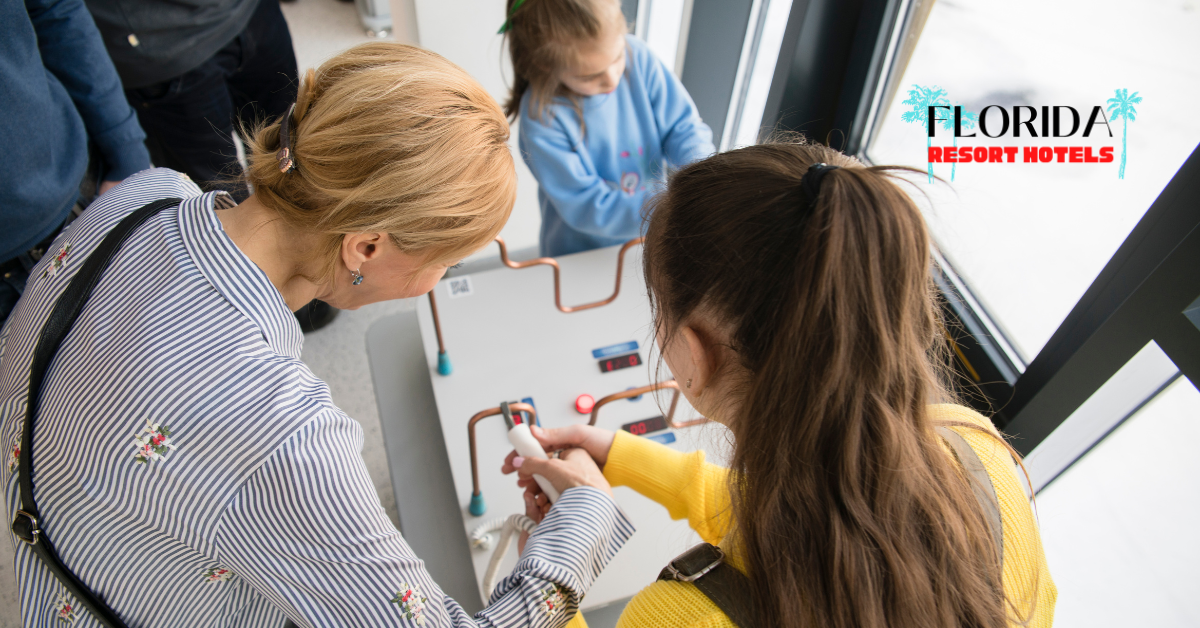 Tips for Traveling to Tampa
When planning your trip to Tampa, it's worth noting that Florida's climate can be very hot and humid, especially in the summer. Stay hydrated, apply plenty of sunscreens, and consider taking an afternoon break during the hottest part of the day.
Using public transportation or rideshare services can be more convenient than renting a car, especially when visiting popular attractions. If you plan on visiting multiple attractions, consider purchasing a Tampa Bay CityPASS, which offers significant savings on admission to several major attractions, including Busch Gardens and the Florida Aquarium.
Also, Tampa's food scene is not to be missed. With a mix of traditional Floridian fare, Cuban cuisine, and fresh seafood, there's something for every palate. Try local specialties such as the Cuban sandwich or stone crab.
So head on out! Tampa is a vibrant, dynamic city that seamlessly blends history, culture, and modern attractions. Whether you are drawn to its natural beauty, thrilled by its amusement parks, or intrigued by its cultural richness, Tampa is a destination that promises a unique and unforgettable experience.