Find the Best Beaches in St. Augustine
St. Augustine, Florida, ain't just your typical coastal town, its a historical treasure trove with miles upon miles of sandy shores that'll have you coming back for more. It's a living, breathing testament to the rich tapestry of America's past, dating back to its founding in 1565.
This historical place is lined up with miles upon miles of sandy shores that pay homage to its Spanish roots and Native American history, all while embracing the modern feel that today's beachgoers crave. This place has got it all, from clear, turquoise waters teeming with vibrant marine life to a plethora of activities that'll keep you entertained from dawn till dusk.
Let's hit the waves and explore the crème de la crème of St. Augustine's beaches.
St. Augustine Beach – A True Slice of Paradise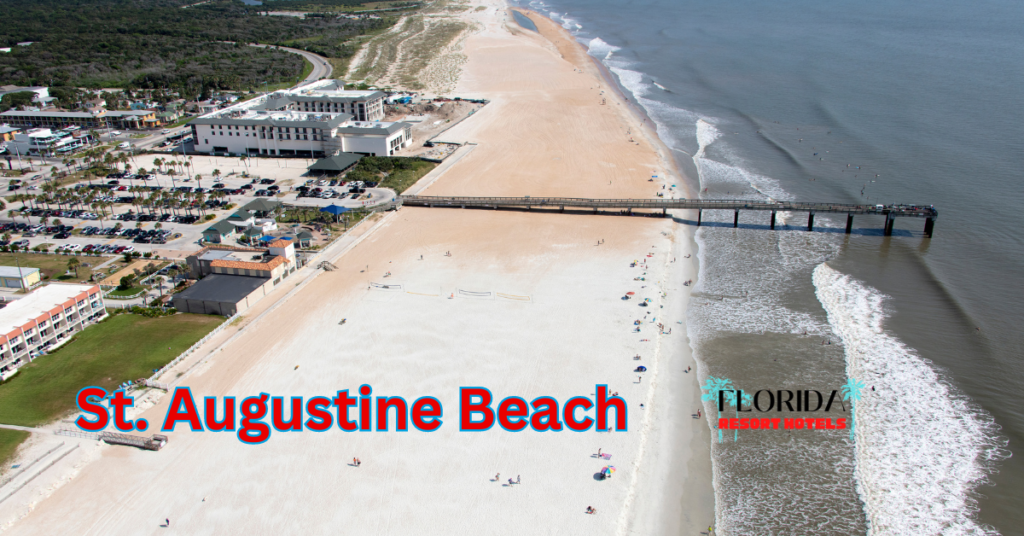 Situated on Anastasia Island, St. Augustine Beach is where it's at. We're talking about 42 miles of pristine sands perfect for soaking up the sun or taking a leisurely stroll. For the more adventurous types, the Atlantic waves are just waiting for you to ride them. And let's not forget the St. Johns County Ocean Pier—a hot spot for fishing, beach volleyball, and just plain old sightseeing.
But wait, there's more! The area is dotted with scrumptious eateries, quaint shops, and a vibrant nightlife that'll have you dancing the night away. Plus, the nearby Anastasia State Park offers a serene escape with its lush landscapes and plethora of outdoor activities.
Top spots in St. Augustine:
Crescent Beach – A Family Affair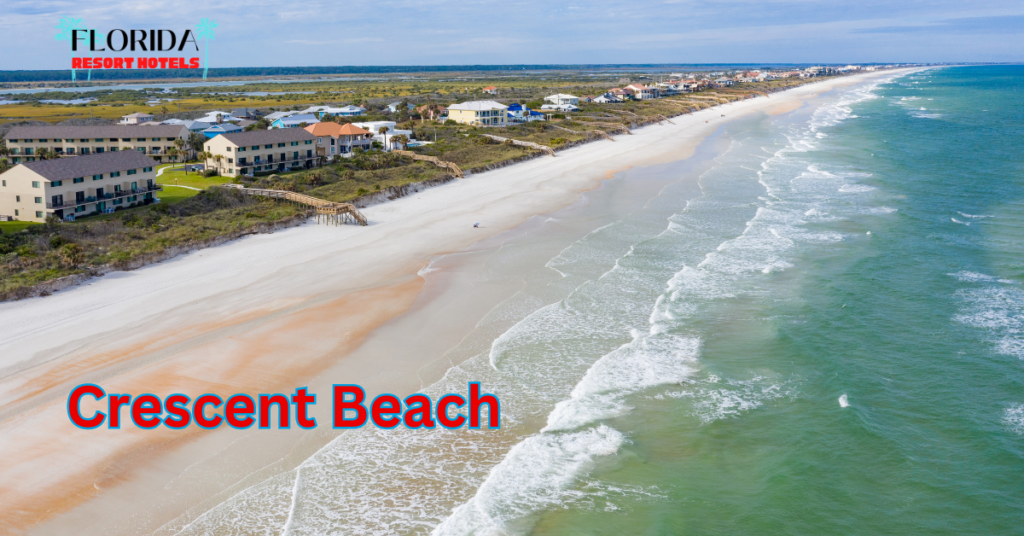 Next up, we have the ever-popular Crescent Beach. This family-friendly spot is a haven for those looking to escape the hustle and bustle of everyday life. Here, you can indulge in a variety of activities, from boating and fishing to picnicking and sandcastle building. And with its proximity to St. Augustine's historic district, you're just a hop, skip, and a jump away from exploring the city's rich history.
Top Spots in Crescent Beach:
Vilano Beach – Where Culture and Nature Collide
If you're in the mood for something a bit more off the beaten path, then Vilano Beach is the place for you. This hidden gem boasts a shoreline sprinkled with unique shells and sea glass that'll have you feeling like a kid in a candy store. But that's not all—Vilano Beach is also home to a thriving local art scene, with galleries, boutiques, and eateries showcasing the best of St. Augustine's culture. There are places you can park right on the bech as well. Tailgate beach party!!!
Top Spots in Vilano Beach:
Anastasia State Park – A Nature Lover's Dream
For those looking to connect with Mother Nature, Anastasia State Park is the ultimate destination. This state park is home to over 1,600 acres of unspoiled landscapes, from sandy dunes to lush maritime forests. Here, you can kayak through the salt marshes, hike along scenic trails, and spot an array of wildlife, including dolphins, sea turtles, and shorebirds.
And let's not forget about the park's beach—a four-mile stretch of sandy bliss that's perfect for swimming, sunbathing, or just kicking back with a good book.
Top Spots in Anastasia State Park:
Butler Beach – A Tranquil Retreat
Last but certainly not least, we have Butler Beach. This hidden oasis is the epitome of tranquility, with its uncrowded shores and peaceful ambiance (sorry, big words).
It's the perfect spot for those looking to escape the crowds and truly unwind. And if you're a fan of fishing, then you're in luck—Butler Beach offers access to some of the best fishing spots in the area.
Top Spots in Butler Beach:
So, packing up the beach towel:
When it comes to beaches, St. Augustine's got it all—history, culture, and natural beauty. Whether you're looking to catch some waves, soak up the sun, or explore into the city's rich past, these five beaches offer the perfect backdrop for an unforgettable coastal experience. So, grab your sunscreen, pack your bags, and get ready to explore the best that St. Augustine has to offer.