Thinking about heading to Panama City beach for a vacation? We have the 10 best things to do in Panama City Beach, Florida listed here for you. This stunning city is known for its white sand beaches and crystal blue waters, but there's so much more to discover here.
From interactive museums and thrilling water parks to beautiful state parks and shopping malls, the best things to do in Panama City Beach are sure to keep you busy during your visit! Whether you're looking for a family-friendly adventure or an unforgettable romantic escape, this city has something for everyone. So read on and get ready to start planning your trip today! As always we may get a commission with bookings through our site.
---
Top 10 things to do Panama City Beach, Florida
1. Wonderworks: Located on Front Beach Road, Wonderworks is an interactive museum filled with educational and hands-on activities for groups of all sizes. It's a great place to explore the dynamics of science, art and music! Right across the street from the Ripley Believe it or Not museum. From virtual reality experiences to an indoor ropes course, Wonderworks has something for everyone.
Make sure you stay for the laser tag and check out the other attractions like an escape room challenge, 4D XD Motion Theater. So take a break from the beach, grab your friends and family, and let your imagination run wild at Wonderworks!
---
2. Shipwreck Island Waterpark: Ahoy, me matey! Shipwreck Island Waterpark in Panama City Beach – the greatest aquatic adventure in all the seven seas! With thrilling slides and rides, a giant wave pool, a lazy river, and plenty of kid-friendly attractions, this is one watery paradise you won't want to miss.
Shipwreck Island Waterpark offers plenty of fun-filled activities and attractions for visitors young and old alike. From lazy rivers to thrilling slides, this place is sure to be a highlight of your trip!
---
3. Gulf World Marine Park: This marine park has something for everyone! From dolphin shows and seal encounters to interactive animal experiences, Gulf World Marine Park is an unforgettable place to explore. Whether it's general admission or interactive programs, a variety of animal species are available for you to choose from.
For swimming with bottlenose dolphins, three levels have been put in place: the Dolphin Encounter, Swim Adventure and Royal Swim. Besides that, guests also have the option of interacting with California sea lions, harbor seals African penguins stingrays and rough-toothed dolphins! Plus, they have a variety of educational programs available so you can learn even more about the ocean.
---
4. Panama City Beach Pier: Strolling along the pier is one of the best ways to take in the breathtaking views of Panama City Beach. Panama City Beach Pier offers spectacular views of the Gulf, so don't forget your camera! Whether you're lounging on the sand or out on a fishing expedition, make sure to take some time to enjoy the stunning landscape.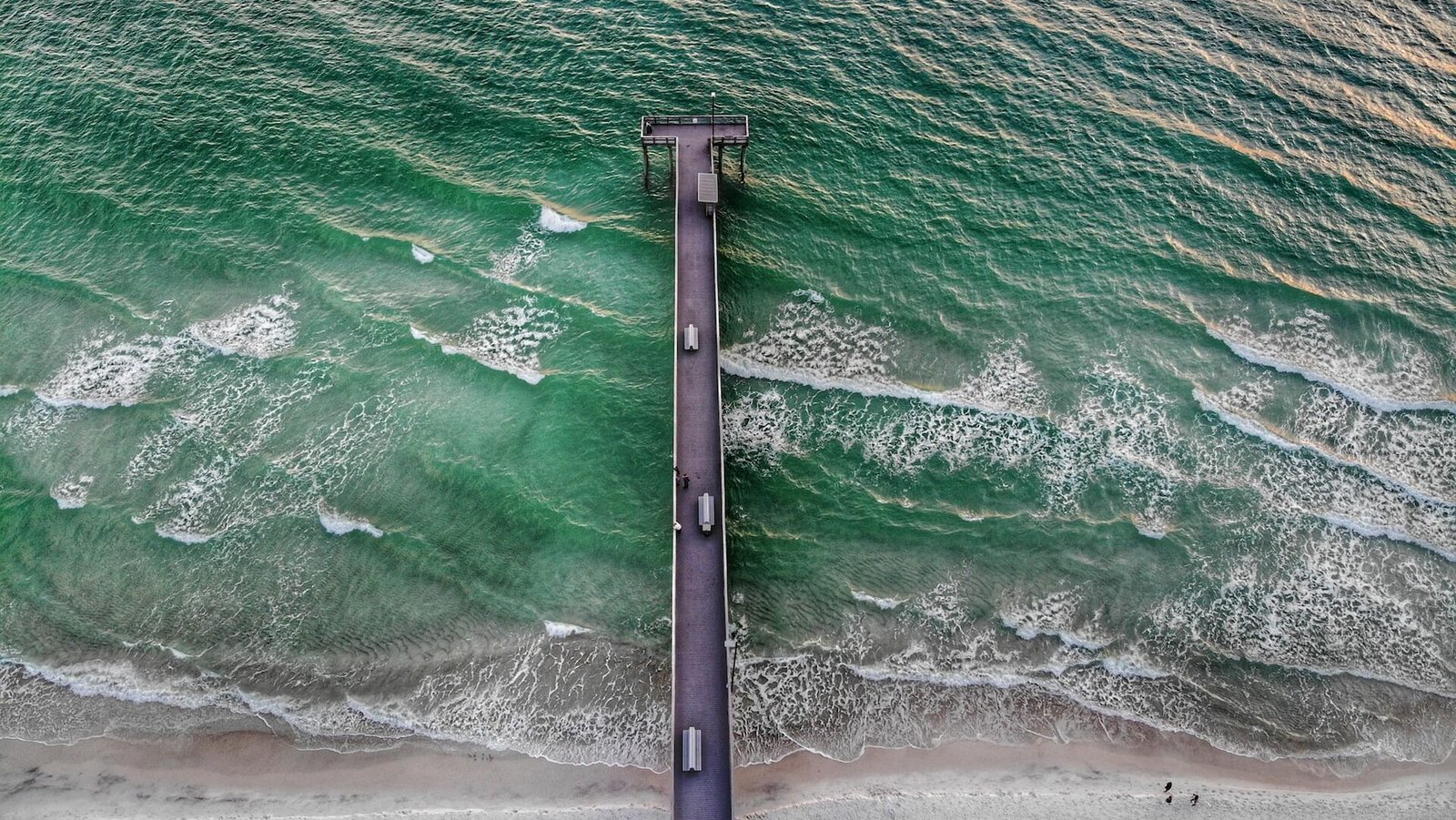 Across the street is Pier Park with an array of restaurants and shops, making it a great spot for people-watching too. From beach-goer antics to watching fishermen haul in their catch – there's always something interesting happening at the Panama City Beach Pier! You can watch the boats sail by or listen to the peaceful sound of waves crashing against the shoreline while enjoying a snack from one of the many restaurants on-site.
---
5. ZooWorld Wildlife Park: Get up close and personal with some wild animals at ZooWorld Wildlife Park! With over 200 species to choose from, there's something for everyone. Plus, they also have a variety of educational programs available so you can learn more about the creatures residing at the park.
You can also have the experience of coming face-to-face with some of the most fascinating creatures on Earth! From majestic lions and bears to playful parrots and primates. You can feed giraffes, meet sloths and kangaroos, watch educational shows
---
6. Shell Island: This uninhabited island is one of the best-kept secrets in Panama City Beach! Take a boat tour to explore the lush nature and beautiful wildlife that make this place so special. Plus, shelling opportunities abound here. At Shell Island in Panama City, Florida you can explore the beautiful nature and have a blast! Relax in the crystal-clear waters as you take in stunning views of white sand beaches, lush mangroves, and diverse wildlife.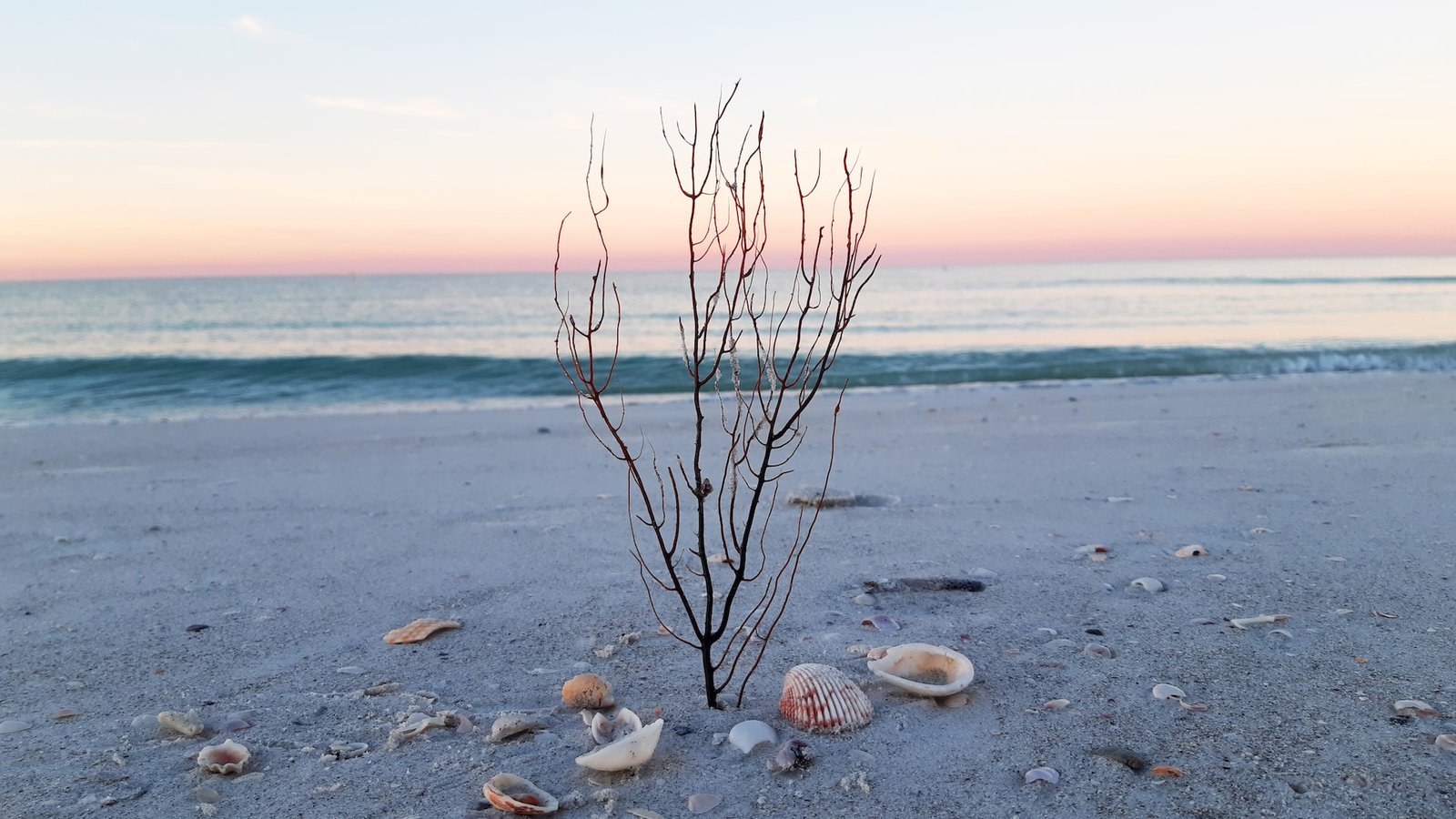 Grab your snorkeling gear and check out sea life up close or just relax on the beach soaking up some sunshine. If you're feeling adventurous, why not try jet skiing or paddle boarding? With so much to do at Shell Island, it's sure to be an unforgettable experience!
---
7. Pier Park: Shop to your heart's content at Pier Park, an outdoor shopping mall featuring over 120 stores for visitors to choose from. From designer brands to local boutiques, there's something for everyone here.
Unleash your inner thrill-seeker at Pier Park, where a variety of entertainment venues await you! From the Grand IMAX movie theater to laser tag and live music – all near one of the United States' most stunning beaches – this destination is perfect for experiencing unparalleled fun, delightful cuisine and amazing shopping. Plus, live music plays often on weekends.
---
8. St Andrews State Park: Escape into nature with a visit to this state park. With opportunities for fishing, swimming and kayaking, it's a great place to explore the beauty of Panama City Beach. Step into a paradise of five unique, captivating ecosystems all within one breathtaking area!
For a much more convenient experience, you can purchase tickets to Shell Island via the website and get direct access to the shuttle service. This may let you spot some dolphins swimming in the waters on your trip!
9. Ripley's Believe It or Not: This is a great place to spend an afternoon filled with fun and adventure. They coin this as an 'Odditorium'. From the weird and wonderful Ripley's Mirror Maze to the exciting and interactive 7D Moving Theater, there's something for everyone at this one-of-a-kind attraction. Step inside the Medieval Torture Chamber and marvel at its iron maiden, complete with metal spikes on the interior.
Don't forget to check out other peculiar displays like a piece of coal from The Titanic, an artist interpretation of Spiderman cast in spider webs and even a two-headed fox!
---
10. Scream Machine Thrill Ride: Get ready to unleash and yell with sheer delight as you ride the Scream Machine – a thrilling twin-engine jet boat! Its speed, intense 360-degree turns, and breathtaking nose dives make it feel like an aquatic rollercoaster.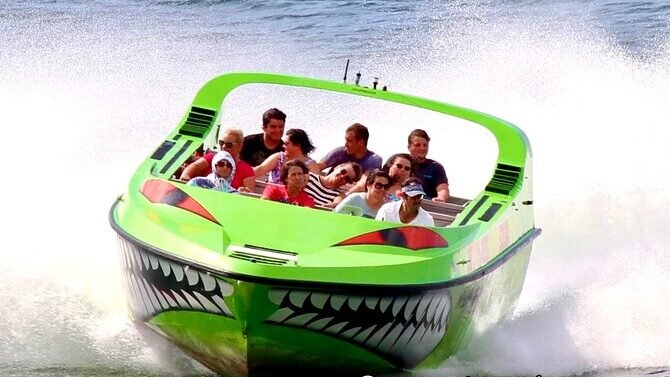 Choose from multiple departure times before heading to the dock and strapping in for some sunbathing (with splashy fun) while zipping across Panama City Beach's waters.
If you're looking for a fun-filled getaway, Panama City Beach is the place for you. With beautiful beaches, exciting attractions, and delicious restaurants, this city has something for everyone. So start planning your trip today and experience all that Panama City Beach has to offer!